Welcome to the

Bangor Historical Society!
We are dedicated to preserving our past.
---
General Membership Meetings:
Second Thursday in Feb., Apr., Jun., Aug., Oct.
Meetings are free and open to the public.
---
Bangor Historical Society
P.O. Box 25
Bangor, Michigan 49013
---
All information pertaining to this site;
Photos, Family History, General Info. Etc.;
Contact: Bob Emmert
Email; bob@bangormihistory.com
---
Phone Museum Office; (269) 427-0611
Museum Office is closed during the winter months.
Please leave a message on answering machine.
Museum & Office open Spring, Summer, and Fall
Museum Hours; 9am - 3pm, Friday & Saturday
Email Office; bangorhistoricalsociety@gmail.com


Bangor Historical Society
Cemetery Project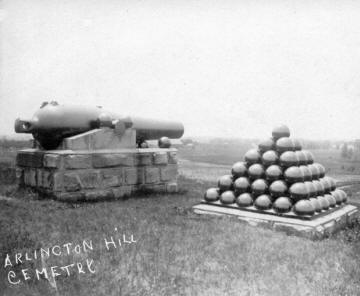 Join us to help restore the cannon balls and entrance pillars at Arlington Hill Cemetery. Leave a legacy for yourself and your loved ones etched in stone.
Click Here for more information.
Events
Our Annual Meeting was held in October. Duane Goss and Derek Babcock were our guest speakers. They persented a program on the past, present and future of the Bangor Fire Dept. Duane spoke about the history of the fire department and Derek followed up with today's new technology for fighting fires. It was an interesting and enjoyable presentation. A good time was had by all.