Welcome to the

Bangor Historical Society!
We are dedicated to preserving our past.
---
General Membership Meetings:
Second Thursday in Feb., Apr., Jun., Aug., Oct.
Meetings are free and open to the public.
---
Bangor Historical Society
P.O. Box 25
Actual location: 229 W. Monroe St.
Bangor, Michigan 49013
---
All information pertaining to this site;
Photos, Family History, General Info. Etc.;
Contact: Bob Emmert
Email; bob@bangormihistory.com
---
Museum Office Phone; (269) 427-0611
Museum Office is closed during the winter months (Nov. thru Apr).
Please leave a message on answering machine.
Museum & Office open the first of May through October. We check the answering machine regularly.
Museum Hours; 10am - 4pm, Friday & Saturday
Email Office; bangorhistoricalsociety@gmail.com


Bangor Historical Society
Special Museum tours available by App.
Open
Fri. & Sat. 10am to 4pm
Upcoming Events
Our first General Membership meeting since Covid will be held Thursday, October 12, 2023, at 7:00 pm. Bob Myers from the Historical Society of Michigan will be presenting a program on, Augustus Herring; Michigan's Pioneer Aviator, at the Odd Fellows Hall above our museum. The meeting is free and open to the public. The museum will be open at 6:30 for visitors.
Our events are held at the newly renovated Odd Fellows Hall located above our museum in the old Ely Hardware Building
.
235 W. Monroe St.
Bangor, Mich.


Cemetery Project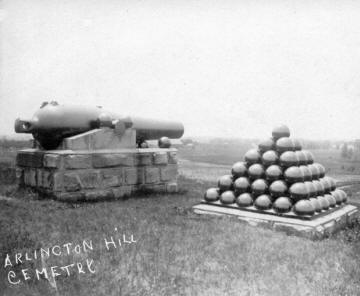 Join us to help keep Arlington Hill Cemetery a sacred and solum place to visit. Leave a legacy for yourself and your loved ones etched in stone.
Click Here for more information.
Events:
Coming Soon